My Dear Fellow Photographers,
You passionate people who, like me, will happily discuss ratios, apertures, colors and contrast all day till the cows come home. This is Harshita from Avnida Photography. As someone who specializes in newborn, maternity and family photography, I wanted to share two simple setups for drastically better studio lighting. Without breaking the bank. Or having to install and maintain complex setups.
I was joined by Elmo and a little fox so this should be interesting.
But before we get into the fun, let me put it into context. High-key photography lighting is often used for maternity sessions to get the perfect back light for your model. You want the mom-to-be to look gorgeous and beautiful, which she absolutely deserves. With either of the two approaches I mention below, the goal is to create the effect that the light is coming through a HUGE window behind your model. This back lighting creates a silhouette, and makes your model look beautiful.
There are two ways to create such an effect:
1) Traditional or standard three-point lighting, where you have two lights focused on the backdrop and one as a key light on the model. Possible, but it is tricky. Not to mention the fact that the three lights and soft boxes needed could cost you between $700 – $1000. Add in maintenance costs and time. And that's the reason why I won't be covering this in detail today.
2) Lighting the way I describe below. The key to get high-key lighting effect is to ensure that the background is brighter than the light on the model. I used Lastolite's HiLite with a strobe light (Elinchrome BX500Ri) or a large soft box. Both of these setups and their effect are shown in the pictures below. To illustrate the difference between SOOC (straight out of the camera) and edited images, I've posted both with the stage noted below each image. As far as strobe lights go, you can use one from Elinchrome BX500Ri, Alien Bees 400/800 or Einstein.
Note: The models are one to two feet in front of the soft box or HiLite. That said, you should try out different distances to get the desired effect for your models.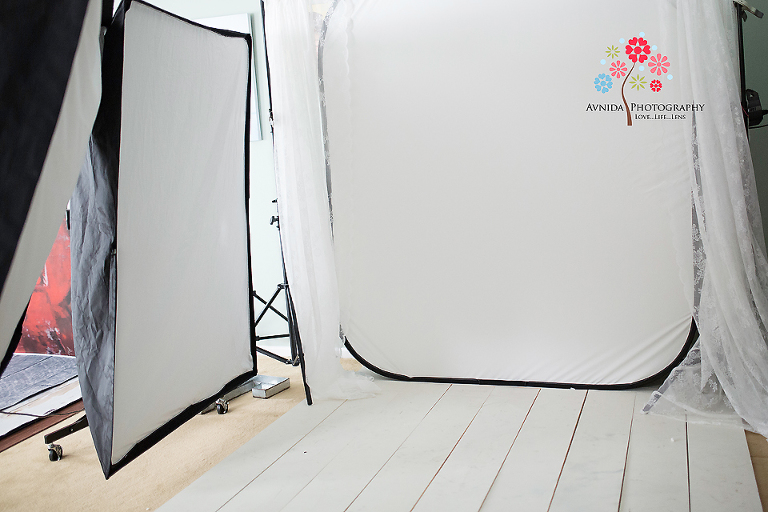 My regular studio setup for high-key pictures with Lasolite's Hilite in the back and a soft box placed on the left.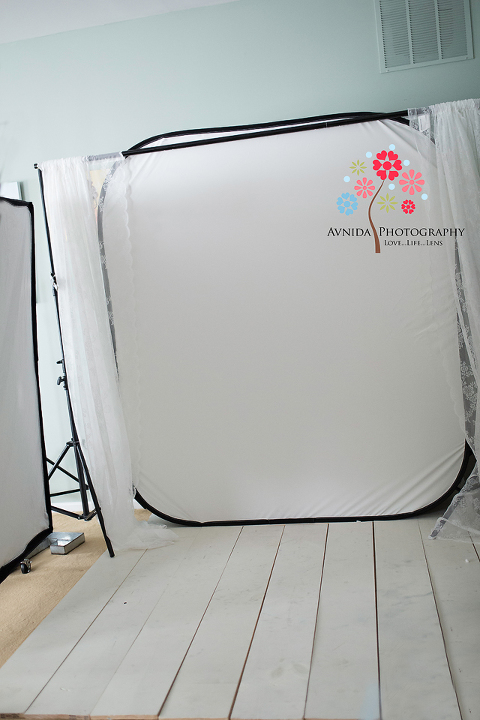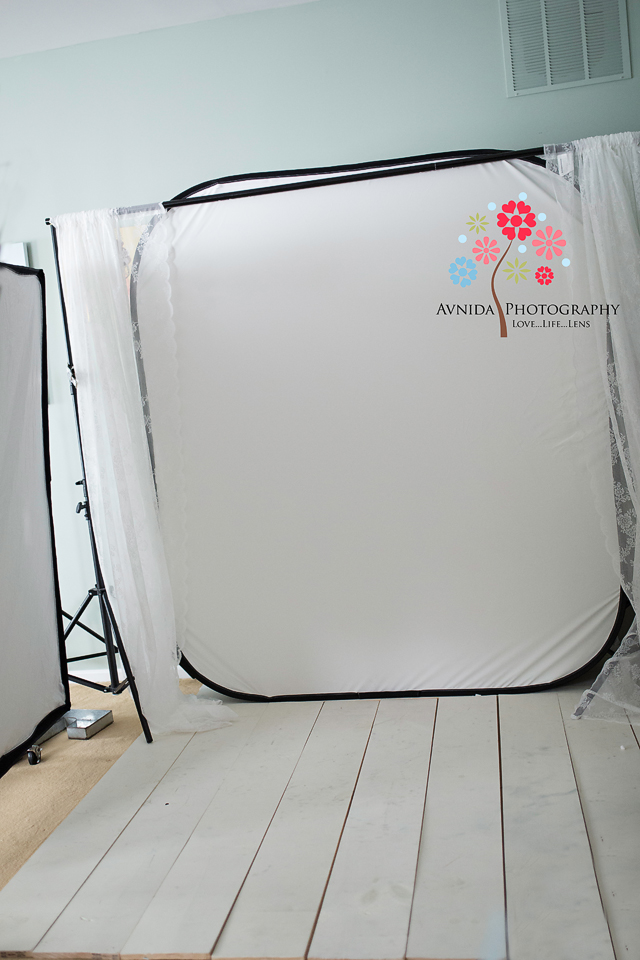 A closer look at the Latsolite's HiLite softbox.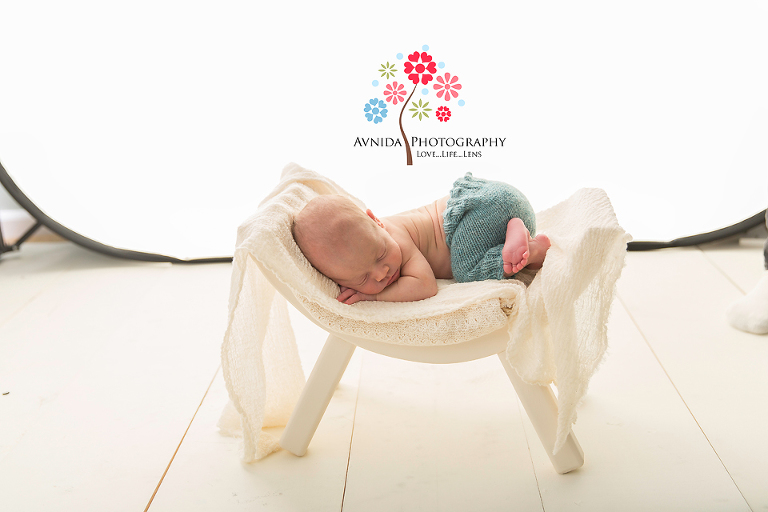 SOOC photograph. Camera settings: 1/200 SS, 200 ISO, and 2.8 f
Usually one stop difference is ideal but the settings will depends on the circumstances.
Also, it is important not to blow out the background too much, or you will have spill on your subject.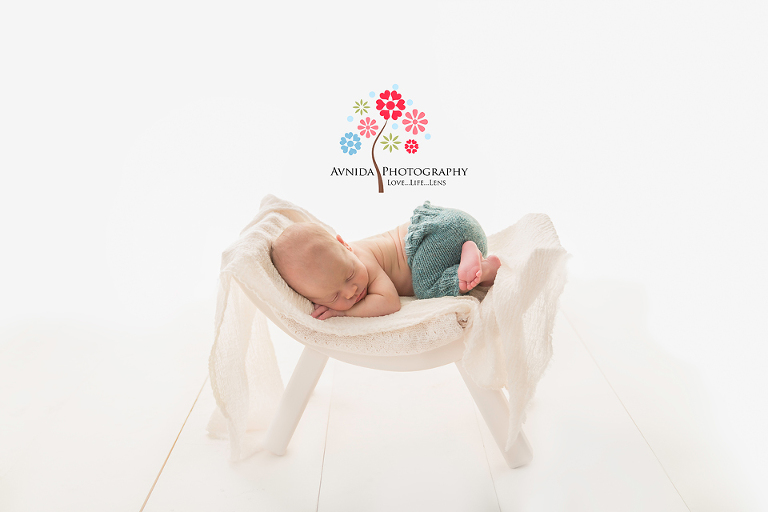 Final edited photograph.
Corrected the White Balance, painted over the black panel of the HiLite soft box, and recovered highlights over the baby's body.
I personally love this lighting for newborn and maternity photography sessions.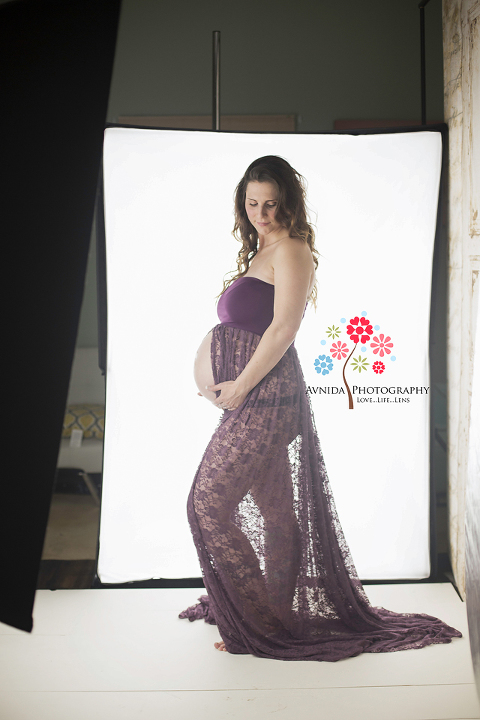 SOOC photograph. Camera settings: 1/250 SS, ISO 800, and 2.8 f
Regular rectangular soft box with continuous lights. White wooden planks.
Natural light photographer can use huge windows to achieve this look. The settings have to be similar to the ones I used with continuous lighting setup.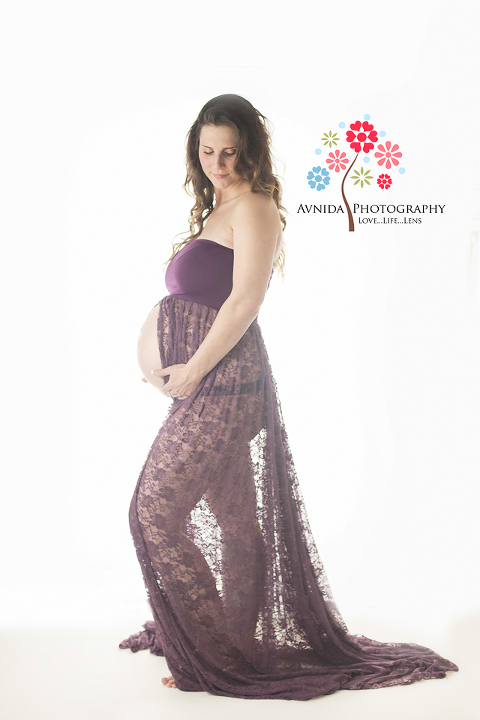 Final edited photograph.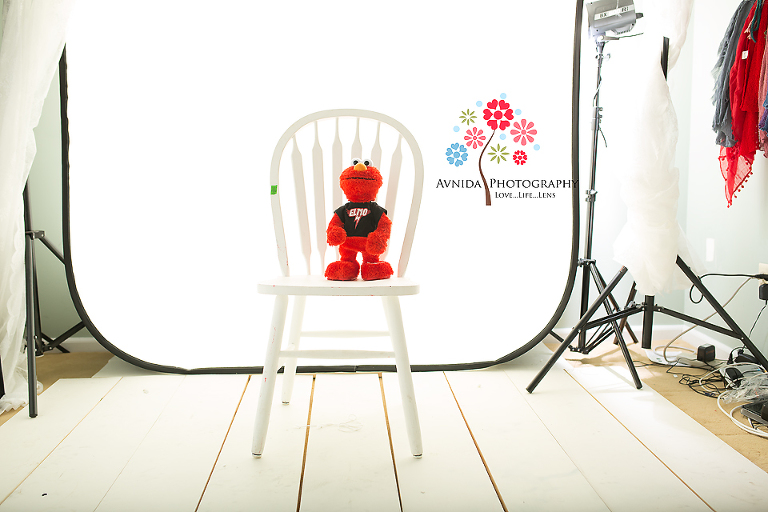 SOOC photograph with Elmo. Camera settings: 1/160 SS, ISO 250, and 2.8 f
Daughter was not happy at all parting with her Elmo! 🙂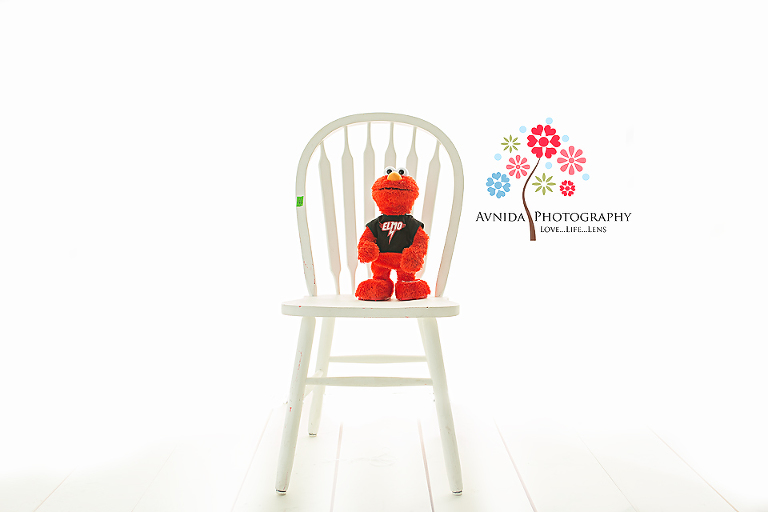 Final edited photograph.
Elmo's look is like, "what's going on?"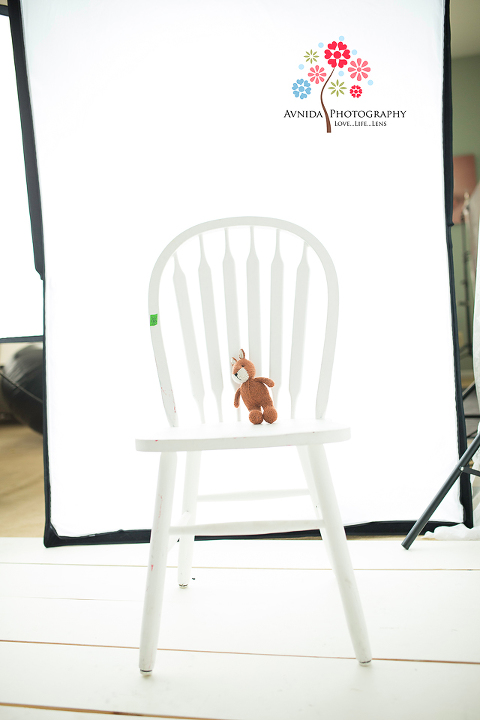 SOOC photograph. Camera settings: 1/250 SS, 800 ISO, and 2.0 f
Cute fox from Britches & Bonnets – Charlotte is awesome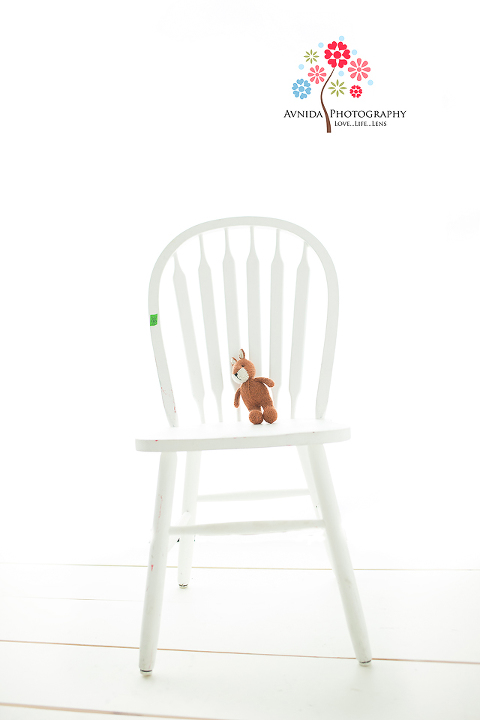 Final edited photograph.
Large soft box gives the feeling of a large window with natural light streaming through 🙂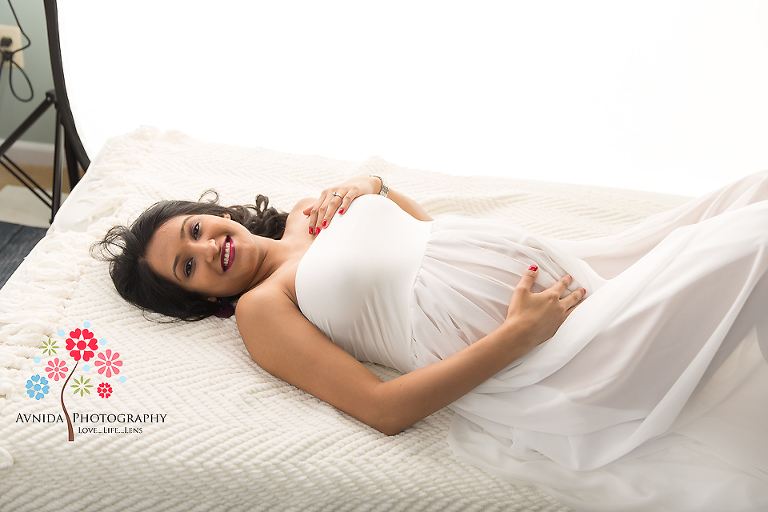 SOOC photograph. Camera settings: 1/160 SS, ISO 250, and 2.8 f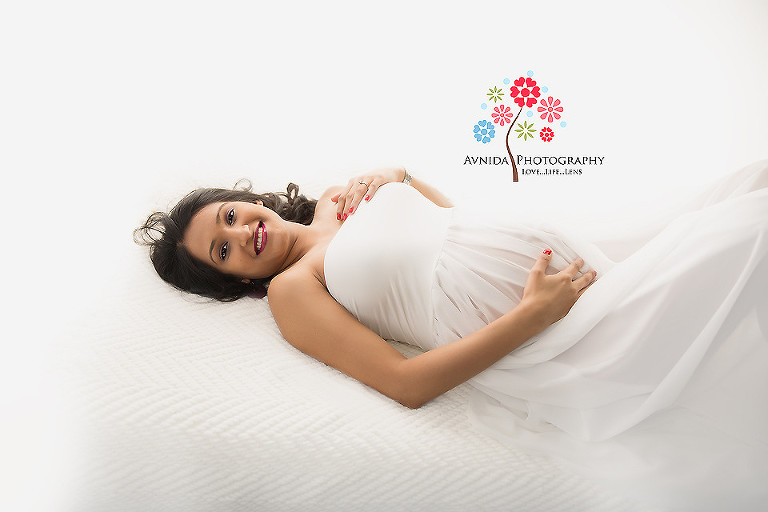 Final Edited photograph.
Precisely why the HiLite lighting setup results in a beautiful effect for Mom-to-be's.
She loved the contrast of white with her red nails and maroon lipstick.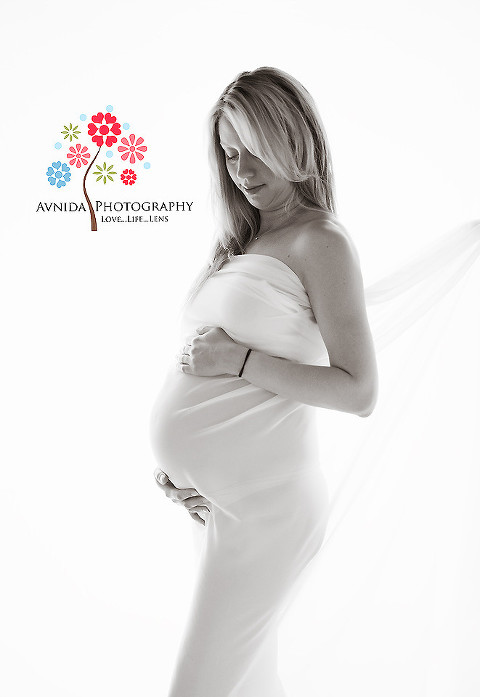 Another one 🙂 Final edited photography.
I hope this tutorial was helpful, and saves you the trouble that I had to go through during my experimentation to get these effects.
I'd love to hear your thoughts. Please feel free to comment to ask any questions you may have, and share how you were able to use these suggestions to improve studio lighting for your sessions.
Speaking of sharing, submit photos (SOOC or edited) on my Facebook fan page showing how you used this setup to get better studio lighting. I'd love to see the photographs and hear from you.
Perhaps our next blog will be a collection of some of these Before/After photos, with a little excerpt/contribution from each one of you? What do you think? 🙂
Love…Life…Lens
Harshita